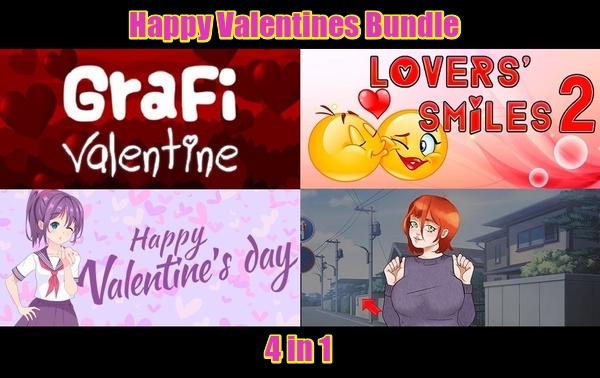 Happy Valentines Bundle / 4 in 1
In stock: 62 pcs
0.25 $
Buy
1 единица этого товара = 4 ключа в одной строке

В этом бандле собраны 4 тематических игры ко дню Святого Валентина. Купив здесь 1 единицу товара вы получите 4 ключа от 4 игр в одной строке.
1 unit of this product = 4 keys in one line

This bundle contains 4 themed games for Valentine's Day. By purchasing 1 unit of product here, you will receive 4 keys from 4 games in one line.
Список игр / List of games:
GraFi Valentine
Lovers ' Smiles
Happy Valentine's Day
Hentai Girlfriend Simulator